Hal's: Great Steaks, Butter Style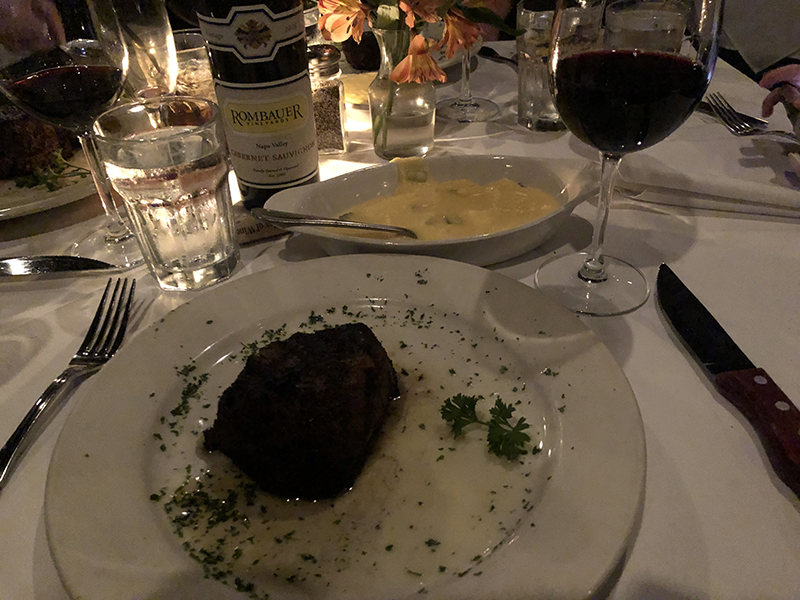 Review Summary
Restaurant: Hal's The Steakhouse
Address: 30 Old Ivy Rd NE, Atlanta, GA 30342
Website: http://www.hals.net/
Rating: 4.5 stars
Summary: Hal's is a great steakhouse and is an upscale Ruth's Chris.
TL;DR
If you like upscale dining, steaks in butter, and a very loud yet vibrant scene, this place is for you.
Review
Hal's is a really good steakhouse. It's my top 5 steakhouses in Atlanta. It's very nice and is a great place "to be seen" in Buckhead. It's one of those places. The two main problems with Hal's, however, is that it is very loud in the restaurant, and you're seated very close together. If you're looking for something cozy and intimate, skip this buttery steakhouse. If you don't mind that, read on.
When you pull up the front entrance, you'll be initially impressed with the driveway and valet that services about 1.5 cars at a time. It's really a bad design, but I guess there isn't much they can do about it. After waiting in line for a bit to have your car parked, you walk into the lobby on the left. The greeters and snobby little people-- sort of a thing about working in fine dining in Buckhead I guess. I'm always pleased by their holier-than-though attitude and God forbid you don't make a reservation. After they laugh at you, sometimes they'll tell you that you can wait for an hour or two and sometimes they'll tell you that you can try to find a seat in the bar that makes up the people/shoulder gauntlet to get the restroom (i.e.: it's always shoulder to shoulder and walking through it is like being in a night club when you were a kid). Hal's is one of those places you really do need a reservation, although they are open later than most steakhouses in the area and is a good candidate for a last-minute/unplanned visit after a late night of work or whatever.
Ok that's the bad part, for the most part. I really don't like the process of getting a table at Hal's. But once you get in there and get a table, it's okay. Well, then again, you're packed like sardines and you can barely even hear your server, but I already mentioned that. Let's talk about food.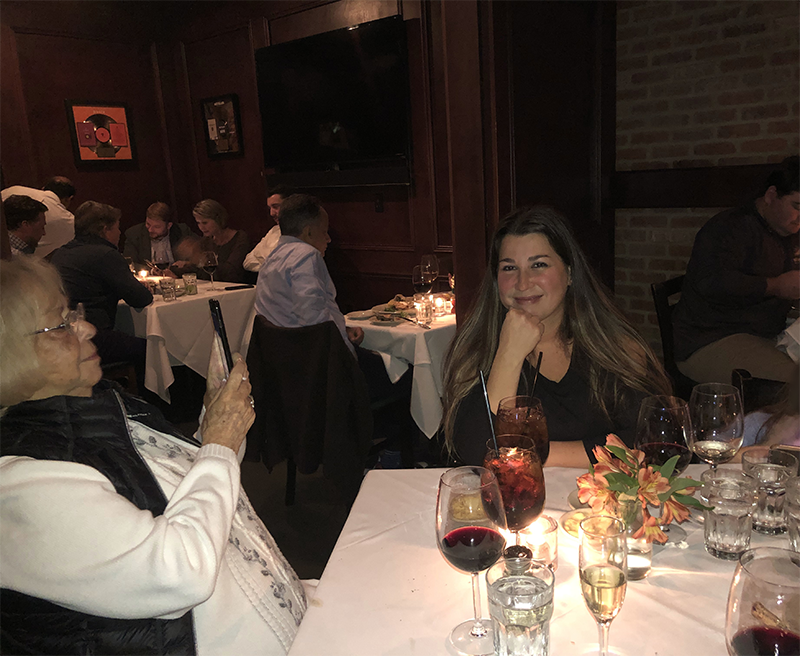 Hal's is a premier steakhouse in Atlanta and is one of the best.  They have a great wine list and a great menu.  It's what you'd expect from this caliber of a restaurant.  The cooking style of the steaks at Hal's is very similar to Ruth's Chris.  The plates are sizzling hot and full of butter.  Drop a prime dry-aged filet on there yah, it's very dee-lish!!!
As far as the service goes, I've had mostly good service and one or two bad servers.  I'll stick with the good service that we received the night we went for this review.  The server was very knowledgeable, very friendly, and very good at his job.  I have no complaints.
We enjoyed the fact that they had a magician roaming the restaurant performing private shows for everyone.  We weren't expecting that and I had never seen it before.  My daughter was with us and she was very pleased with the act-- so much so that my wife took his card for Sophia's upcoming birthday party.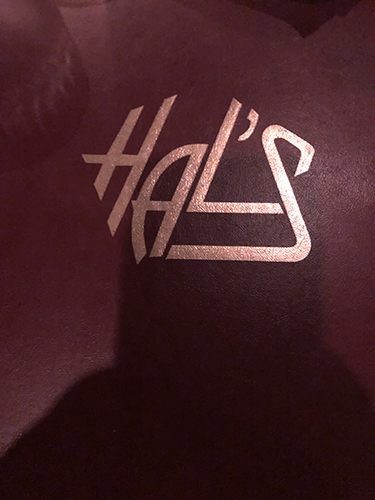 Anyway, the food and the service were fantastic, and I highly recommend Hal's to anyone that wants to enjoy a great locally owned steakhouse in Atlanta.
Happy dining,
Tom Hundley