700 Drayton: Breakfast in Savannah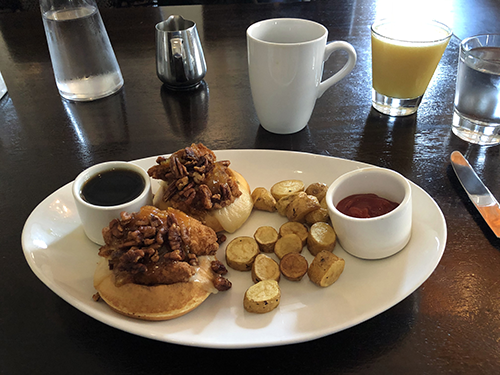 Review Info
Restaurant: 700 Drayton
Address: 700 Drayton St, Savannah, GA 31401
Website: https://www.kesslercollection.com/700-drayton/
Rating: 3.5 stars
Summary: Good breakfast and mediocre service
TL;DR
700 Drayton has good food, but their service doesn't match. It's not the greatest food in the world, but it is good. I'm not convinced it is worth the price, however.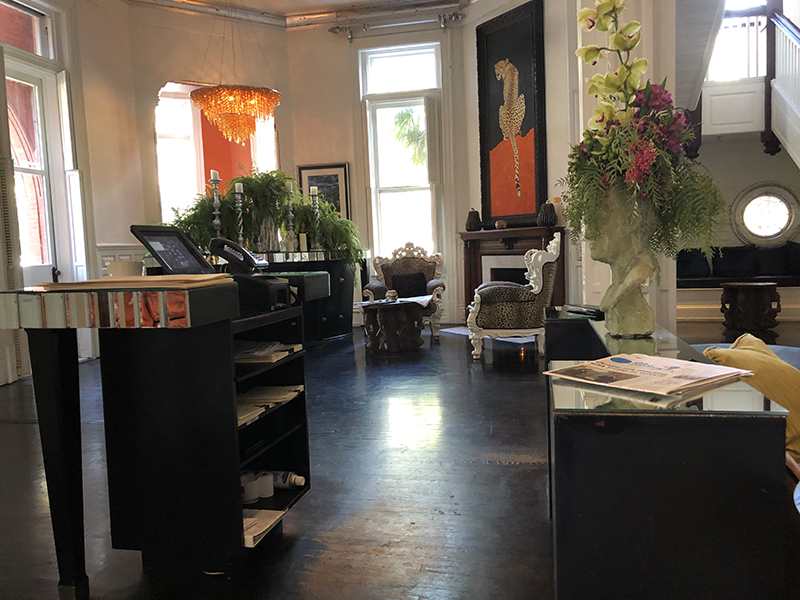 Review
I went to 700 Drayton for a quick breakfast while were staying at The Mansion on Forsyth. My first impression was not that great. Again, I have a thing about the greeters just staring at you and not being welcoming. After standing in the lobby by myself for about 5 minutes, someone finally had the courtesy of seating me. That was fine, because I had the pleasure of enjoying what is a pretty cool lobby. The décor is very different and is nice.
After I sat down, my server came to my table after another five minutes. I was surprised by both delays because they restaurant was basically empty. Perhaps that was a sign. Instead of being polite and friendly, my server was cold and matter of fact. After I placed my order, it took about ten minutes for him to bring my drinks. That's pretty bad, especially for fine dining, and especially for coffee so early in the morning.
Thirty seconds or so after mister personality delivered my coffee, orange juice, and water, my breakfast came. I ordered chicken and waffles. They were quite good and I really have nothing to complain about as far as that is concerned. It probably wasn't worth the price, but whatever, it was a pleasant meal.
The problem is, however, that my server never came back except to deliver the check! He never checked on me, never refilled any of my drinks, and wasn't even aware of the fact the he sucked as a server. He was very dry, dropped my check off, and walked off.
Let's say that he didn't get much of a tip, and I probably won't be coming back for breakfast. I expected a lot more than I received in terms of quality, ambience, and service.
Let's see how dinner goes tonight.
Happy dining,
Tom Hundley